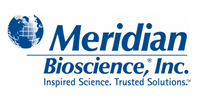 Meridian Bioscience, a fully integrated life science company, has received the FDA clearance for a new test for Campylobacter. Launched as Premier Campy, the rapid enzyme immunoassay test provides for optimized detection of Campylobacter infection, the company said.
According to the company, there is a significant need for the Premier Campy test because it provides a solution to several concerns associated with culture testing, currently the most commonly practiced lab technique for detecting the campylobacter bacteria.
Premier Campy dramatically reduces these concerns with a consistent enzyme immunoassay method that measures the antigen instead of the fragile bacteria in an environment that is less inhibitory than current culturing procedures, the company claimed.
For more from Meridian, go here.